I need your help badly. I can't for the life of me find shoes for this dress. Ok, so far I've only tried online, but still. I'm hoping to find some that are less than $80 and have a bit of a heel, not too casual.
I've been wondering about these options: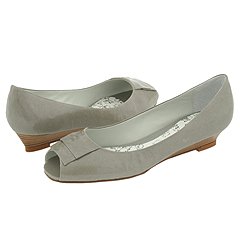 I really like these grey ones, but the heel might be a bit too low.
I'd wear them all the time though..
Ok..this color doesn't work right? I at least like the style of this shoe with the dress.
Ok and that's all I've got so far! I'm going to eventually make my way to DSW for starters.. but any internet tips you have would be MUCH appreciated!